The position of your teeth and jaws has an effect on your bite. Your bite is how your top and bottom teeth come together. When your top and bottom teeth do not fit together properly, this is called a malocclusion or a bad bite. Problems like missing, crooked, crowded or protruding teeth can contribute to a bad bite. Thumb or finger sucking may also affect your bite.
A bad bite can make it hard to chew some foods and may cause some teeth to wear down. It can also cause muscle tension and pain. Teeth that stick out are more easily chipped or broken. Crowded and crooked teeth are harder to clean and may be more likely to get cavities and gum disease. Fixing a bad bite improves your smile and your health. Different types of bad bites include an overbite, a crossbite, an overjet and an open bite.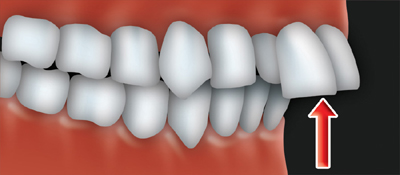 An overjet occurs when the upper front teeth protrude.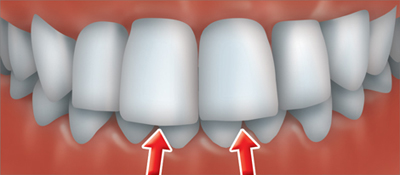 A deep bite occurs when the upper front teeth cover the lower front teeth too much.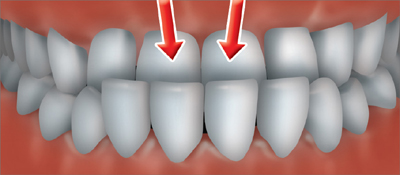 An underbite occurs when the upper teeth fit inside the arch of the lower teeth.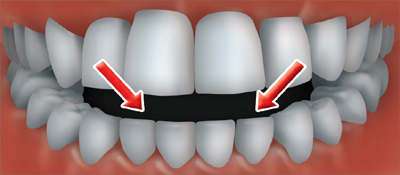 An open bite occurs when the back teeth are together and there is an opening
between the lower and upper front teeth.
Gaps between teeth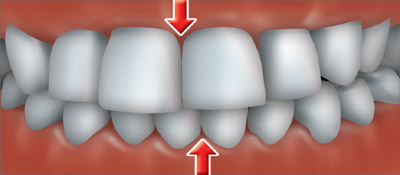 A crossbite occurs when one or more of your upper teeth don't
line up with the appropriate lower tooth or teeth .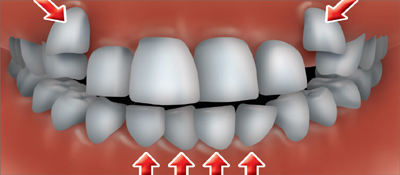 Crowded or overlapped teeth